| | |
| --- | --- |
| | |
|  Jaguar I-PACE |  Tesla Model X |
Comparing All-Electric SUVs: The 2020 Jaguar I-PACE and the 2020 Tesla X
Being a newer segment of the market, there are many attractive options for an all-electric SUV, including the 2020 Jaguar I-PACE. Having just about every hallmark that draws customers to the brand, the 2020 I-PACE will keep you smiling while you drive passed all the gas stations on your commute.
Tesla has burst out onto the scene with some impressive vehicles, including the 2020 Tesla X. This all-electric SUV might seem like a great choice, but a lot of its features and options can be seen as novelty, getting tiresome throughout your time of ownership. We want to give you a closer look to see which of these models will have what you are looking for.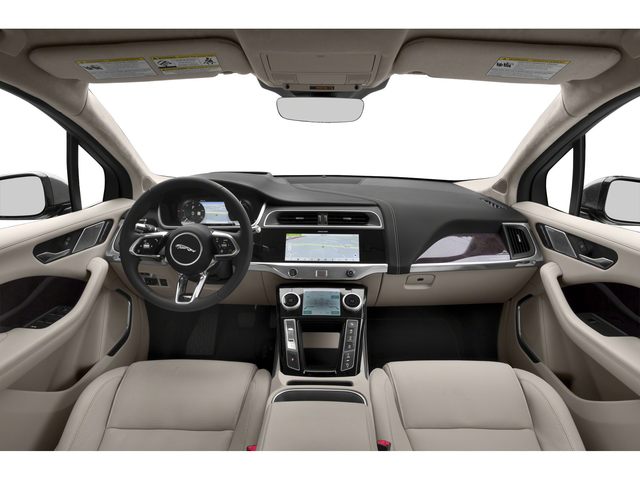 2020 Jaguar I-PACE vs 2020 Tesla X
The 2020 Tesla Model X has a much higher starting price than the 2020 Jaguar I-PACE.
The Jaguar I-PACE will come with Apple CarPlay and Android Auto while the Tesla X does not, giving you a more familiar interface for your media and connectivity.
There are advanced interior features you'll find on the 2020 Jaguar I-PACE that aren't available for the Tesla Model X, including a Head-Up Display.
The gull-wing rear doors of the Tesla X could be more of a hassle than the traditional styling of the 2020 Jaguar I-PACE.
The 2020 Jaguar I-PACE is ready on our lot to be purchased today while the Tesla might take several weeks to reach your driveway.
Both models come equipped with all-wheel drive as standard.
There are more trim options for the 2020 Jaguar I-PACE, letting you equip it to be perfect for the needs of your life.
The large touchscreen of the 2020 Tesla X can be more distracting than the Touch Pro Duo system of the 2020 Jaguar I-PACE.
Features like the Activity Band make owning the 2020 Jaguar I-PACE more convenient than the 2020 Tesla Model X.
Both models come with a variety of driver assistance features.