Major Updates for the 2020 Jaguar XE
Jaguar clearly listened to the feedback that drivers gave referring to the interior of the Jaguar XE. The 2020 Jaguar XE has a completely remodeled interior and minor exterior updates, making sure it has the feel and features that you will want in your daily driver.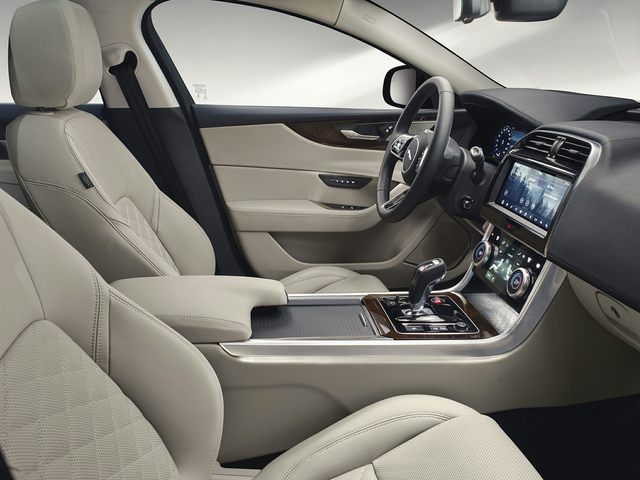 An All-New Interior
What was once hard and durable plastics are now soft-touch materials that prioritize premium elegance and comfort. These materials give improved ergonomics for the door trims, a design which will be the new template for all Jaguar models. The dash, door panels, seats, and other features are now leather-wrapped, making for all-around comfort in your new Jaguar XE. This 2020 Jaguar model has some borrowed features from the F-Pace, having carbon fiber panels around the front and rear door handles with the pistol shifter, replacing the dial shifter of the outgoing model. Even the seats come with a new design that has an embossed Jaguar leaper logo.
New features include the available wireless charging port, Apple CarPlay and Android Auto Integration, two USB ports in the stowage bin, and more space in the new center console.
An Updated Exterior
While the interior saw the most updates, the body also has a few updates. Jaguar notices that it is too similarly designed to the larger Jaguar XF; to fix this problem, the new design comes with different shapes in the grille and bumpers for a more aggressive look. They could slim down the headlights and taillights thanks to the new LED lights.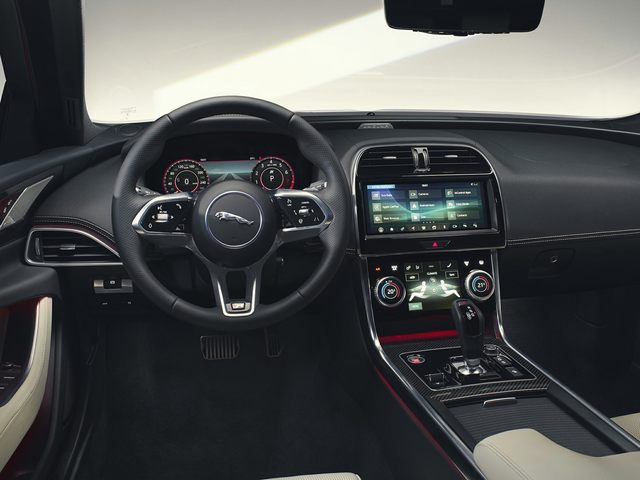 Visit Our Dealership to Pre-Order the 2020 Jaguar XE
A new look and new feel make the 2020 Jaguar XE perfect for just about any driver. Pre-ordering a new Jaguar XE will ensure you can have it as soon as it hits the market and we will make sure the process is straightforward. To speak with our Sales team, call 888-282-8364.